Handling hay bales can be a challenging task, especially when it comes to transporting and stacking hay bales. Fortunately, the rotary bale clamp is a tool that has revolutionized hay handling by making it more efficient and less labor intensive.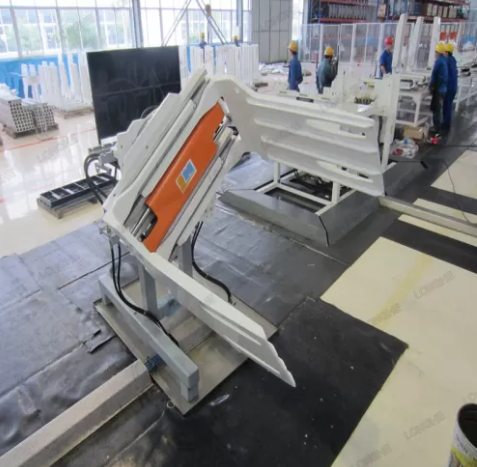 In this article, we'll discuss what a rotary hay bale clamp is, its benefits, and how it works.
What is a Rotating Bale Clamp?
A rotating bale clamp is a hydraulic attachment for agricultural machinery, typically used on front-end loaders or telehandlers. As the name suggests, it is a clamp that rotates, allowing the operator to pick up, move and stack hay bales without leaving the cab of their vehicle. It is especially useful for those who handle a large volume of hay bales and need to do so quickly and efficiently.
Benefits of a Rotating Bale Clamp
Using a rotating bale clamp has several benefits, including:
Time-saving: A rotating bale clamp can handle several bales at once, which saves time compared to handling them individually.
Increased Efficiency: It is a one-person job, meaning that it reduces labor costs and saves energy.
Reduced Damage: Since the clamp can lift and move bales without dropping them, there is less chance of damage to the bales, resulting in a lower loss of hay and a better product for the farmer.
Improved Safety: It eliminates the need for manual lifting and carrying of heavy bales, reducing the risk of injury to the operator.
Versatility: It can handle different types of bales, such as round or square bales, and can also be used for other tasks, such as handling pallets or moving other types of bulk material.
How does a Rotating Bale Clamp Work?
A rotating bale clamp is designed to fit onto the front of a loader or telehandler. It has two hydraulic cylinders that power the clamp's arms to open and close around the bale. The clamp's arms are equipped with rubber pads that grip the bale tightly, preventing it from slipping or falling.
Once the bale is secured, the operator uses the hydraulic system to lift the bale off the ground and move it to the desired location. The clamp can rotate 360 degrees, allowing the operator to place the bale precisely where it needs to be, even in tight spaces.
When it comes to stacking bales, the rotating bale clamp is particularly useful. It can stack bales vertically or horizontally, depending on the space available. This makes it easier to optimize the use of storage space and reduces the time required to move bales around.
Conclusion
The rotating bale clamp has revolutionized the way hay bales are handled. It is a versatile and efficient tool that saves time and labor costs while improving safety and reducing damage to the bales. Whether you are a small-scale farmer or a large commercial operation, a rotating bale clamp is an investment that can improve your hay handling operations and increase productivity. So, if you are looking to streamline your hay handling, consider investing in a rotating bale clamp today.
Are you interested in learning more about rotating bale clamp? Contact us today to secure an expert consultation!