What is a fork positioner
Fork positioners
Fork positioners are one of the most common attachments for forklift trucks with which the distance between the forks can be hydraulically adjusted. This way loads of different width can be picked up and transported quickly and safely. There are fork positioners with bolt-on forks (fork length depending on application) or without forks so that the original forks of the forklift truck can be hooked onto the attachment. Fork positioners with telescopic forks are also part of our product range. Using fork positioners, the application of the forklift truck becomes more flexible and safe plus economic efficiency is increased by larger handling capacity.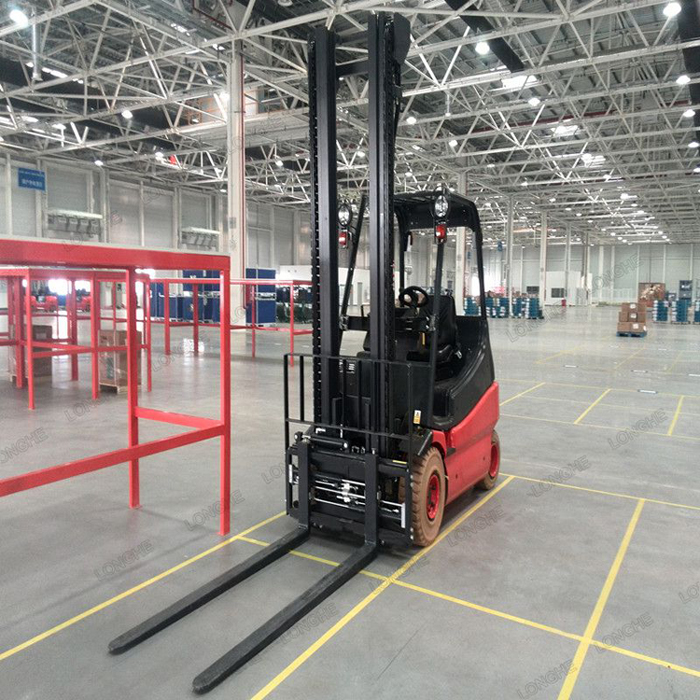 We offer all kinds of fork positioners
Longhe Attachments offer a large variety of fork positioners, always matching your application. Integrated units are available as well, enabling less overall length and higher residual capacities. Depending on version as well as attachment type, the fork positioner features constant or integral sideshift, sometimes even no sideshift at all. If large opening ranges are required, the fork positioner on clamp basis is the right choice. This unit can position its forks beyond the frame width for frame widths equal to forklift truck width. It is not suitable for clamping. Besides there are various fork positioners that can position forks within their frame width.