Enable palletless load handling by removing pallets from the load _able to place load onto a forklift equipped with load push attachment for palletless handling. Retrieve pallet automatically into pallet collection magazine. Simple and safe to operate. Available in optional pallet dispenser design to change pallets and fully automated in-line system.
Functions & Applications
Designed to provide a reliable, economical and efficient means of inverting loads, allows transfer of boxed, bagged or canned products to pallet or slipsheet, freezer spacer removal, damaged carton replacement.
Features
● Self-contained power pack
● Adjustable relief valve and restrictor cartridge
● Stable platform
● Fork pockets for easy relocation
● Special and durable rubber pad as cushion on rotating end Options
● Custom opening range
● Custom pad size
● Custom power supply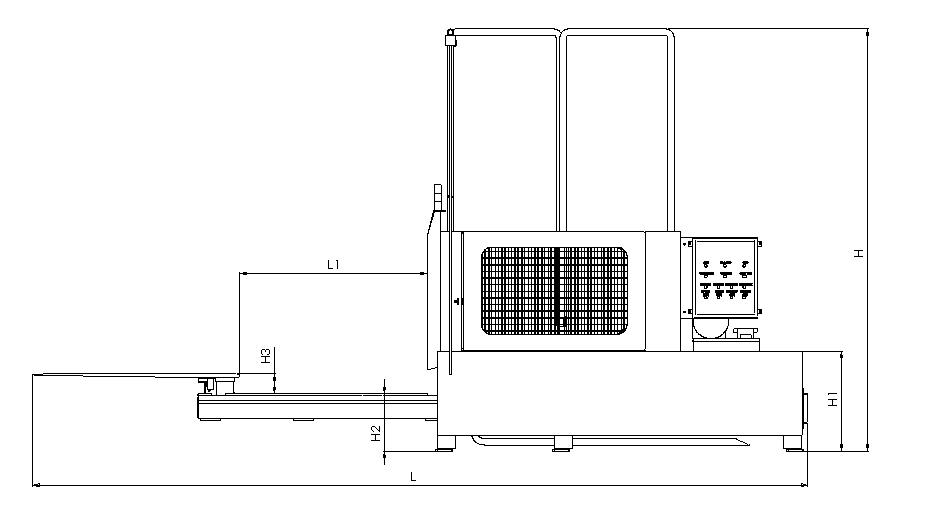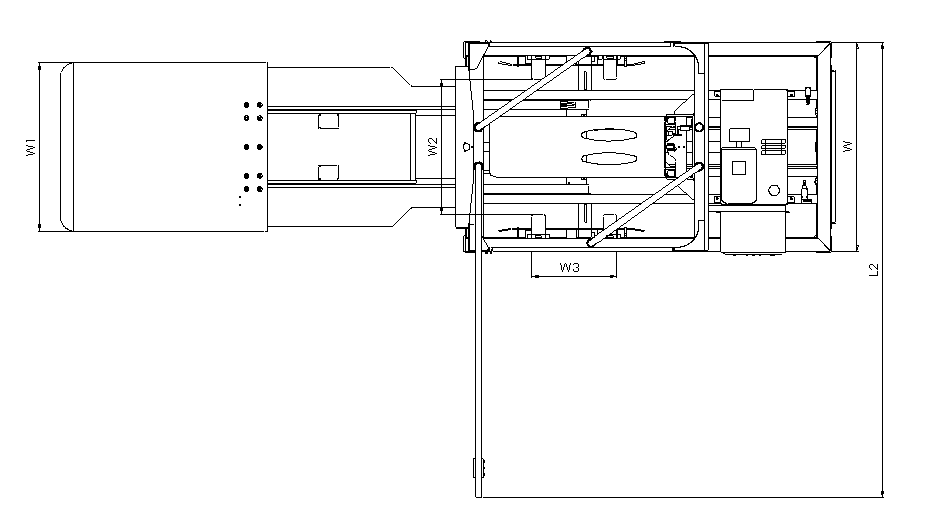 Capacity
Model
Overall Size
Plate Width
Plate Width I
Plate Width II
Plate length II

Pole Core

Switch Ext

Length

Height total
Hight
Qty
Spacification
Weight


(kg)



W x L x H
(mm)
W1
(mm)
W2
(mm)
W3
(mm)
L1
(mm)
L2
(mm)
H2
(mm)
H3
(mm)


(mm)
(kg)
2000
TPQ20H-001
1576x5851 x 3186
1270
600-2050
640
1410
3436
343
148
15
1100x1100x150
1100x1200x150
1200x1200x150
3230
Recommend Hydraulic Flow: 20L/min
Pressure: 16 Bar
Note
1. Working Pressure: 16MPa
2. Operational voltage type, outer power rating upon requested
* Further technical details available upon request